A Platform Designed For
Affiliate Marketers Of All Levels.
Whether you are just getting started, have some experience, or are an ultra-successful affiliate marketer, Wealthy Affiliate is made for you!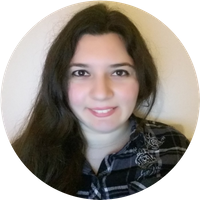 ariesight
Hi There, It's Jenny from Blogging a Blog. Welcome to Wealthy Affiliate!
Create your account now and get rolling with your online business today!
Try Wealthy Affiliate Free, No Risk, and No Credit Card Required
Jay


just posted a new webinar
1 minute ago
Nicholas


has joined the community
1 minute ago
Jeffrey


just posted on their WA Blog
5 seconds ago
John


just created some new training
19 seconds ago
Beatrice


just asked a question
22 seconds ago
Justina


has created a website for the first time
37 seconds ago
Keith


just asked a question
45 seconds ago
Jay


just posted a new webinar
1 minute ago
Eric


just created some new training
51 seconds ago
Jay


just posted a new webinar
55 seconds ago